There's a fairly common idea in economics that automation is going to eliminate jobs. It returns every generation. The production line eliminated the need for blacksmiths. During the second world war, Alan Turing's Bombe machine reduced man hours involved in compression and decoding of encrypted data from years to a matter of hours. A more contemporary example of technological unemployment includes front-line staff being replaced by self-serving kiosks at your local McDonalds. The truth of the matter is that automation doesn't necessarily create or eliminate jobs—it affects radical transformation and develops them.
Estimates from the World Economic Forum indicate that by 2025, technology will have created at least 12 million more jobs than it eliminates, suggesting that automation is a net positive.
Here are five companies working hard to transform the way we think about technology.
FARO's Holobuilder 4D construction solution gets widespread adoption
)
Faro Technologies (Nasdaq: FARO) formally recognized the enterprise agreement between GOLDBECK to deploy the company's HoloBuilder Construction Progress Management solution.
The transformation here involves 360° photo capture technology used to make quick, easy and efficient ways to manage projects and capture large amounts of visual information and data, and make it accessible from anywhere. This is what HoloBuilder does—giving engineers, builders and companies a wide lens view to any project.
"We are thrilled that GOLDBECK made our enterprise solution available to their entire organization. As we celebrate the anniversary of joining forces with FARO, we've made remarkable progress toward empowering construction professionals with the solutions they need to increase project efficiency. GOLDBECK is a textbook example of a global firm realizing the full potential and competitive advantage of using both high-accuracy 3D laser scanning through FARO as well as real-time 2D 360° photo capture and remote collaboration with HoloBuilder," said Brian Kelly, Vice President of HoloBuilder at FARO
FARO is involved in a few different markets. These being AEC (Architecture, Engineering and Construction), O and M (Operations and Maintenance), 3D Metrology, and Public Safety Analytics. The company has been a pioneer in the tech field of Reality Capture for over four decades, which builds bridges between the digital and physical worlds through reliable data-driven accuracy, precision and through providing tech solutions that allow customers to take accurate measurements of their surroundings and make smart decisions.
GOLDBECK's decision to sign the enterprise agreement and implement the rollout of Holobuilder came after using the platform on a number of major construction projects. Now GOLDBECK's 10,000 plus employees get the benefit from digital solutions on the jobsite. Site managers can use the platform to track and observe construction work, connecting the 360° photos of the site to the digital building plans, organize and store them in the cloud.
"Digitalization utilizing HoloBuilder makes it much easier to document and manage construction progress whereby our site managers and everyone involved in planning can collect, evaluate, and work with the data better," said Sina Schliestedt, Team lead at GOLDBECK.
Holobuilder has developed their offerings and released new features since the FARO acquisition a year ago. These features include Premium Analytics, HoloBuilder API and SnapShots.
AI-based ad-company wins Machine Learning Innovation Award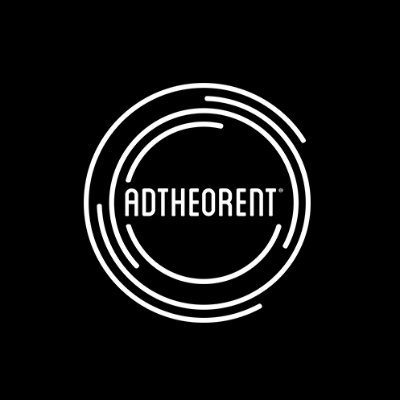 The old fear that states that everything but Zumba teachers, social workers and psychologists are at risk of automation. So it would seem is advertising.
AdTheorent Holding Company (Nasdaq.ADTH) is an artificial intelligence company that uses advanced machine learning technology and privacy-angled solutions to help build advertising campaigns for marketers. The company's machine learning powered platform is used for predictive targeting, geo-intelligence, audience extension solutions and in-house creative capability.
AdTheorent won the Machine Learning Innovation award at the 5th annual AI Breakthrough Awards program conducted by market intelligence organization, AI Breakthrough.
The AI Breakthrough Awards honours excellence and recognizes the innovation, hard work and success in artificial intelligence and machine-learning related categories, including AI platforms, Deep Learning, Smart Robotics, Business Intelligence, Natural Language Processing, and plenty more. This year's program brought in more than 2,950 nominations from over 18 different countries.
"Regulatory and industry changes which disfavour individualized and user profile-based advertising are further accelerating demand for privacy-forward solutions. However, driving digital conversions based on client-specified KPIs is like searching for one needle in many, many haystacks. Machine learning and data science can make this possible. AdTheorent's ability to use advanced, privacy-forward machine learning to deliver on complex KPIs for advertisers is a huge differentiator. Without relying on sensitive or individualized personal data for targeting AdTheorent is able to drive tangible business outcomes for their customers. Congratulations on being our choice for the 'Machine Learning Innovation Award.," said James Johnson, managing director, AI Breakthrough.
AdTheorent's platform uses machine learning and data science to identify ad impressions with the highest probability of conversion, either through some variety of online action (like joining a newsletter) or physical world action like coming to the store. AdTheorent Predictive Advertising doesn't use third party data licenses, cookies, device Ids or any individualized Ids. What it does do is use statistical and non-individualized data sets in each bid request and machine learning models to inform its media buying decisions.
"AdTheorent brings a foundationally different method to targeting digital ads allowing us to drive superior performance for our customers. We drive customer KPIs more efficiently and effectively, and we do it in the most privacy-forward manner available. AdTheorent predictive advertising is the future of programmatic digital advertising, using non-individualized data signals to drive important business outcomes for our customers, including prescription fills, online and offline sales, visitation, new customer acquisition, complex form-fill and application completes, vehicle sales lift, donations, insurance quote completes and many more. We are honored to be recognized with this AI Breakthrough Award," said Jim Lawson, CEO of AdTheorent.
InoBat Auto and Ideanomics and the transformation of the EV sector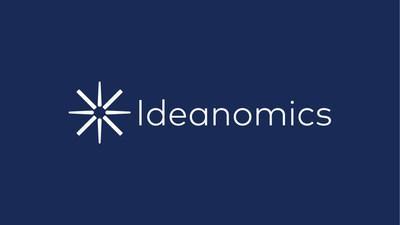 Out with the old and in with the new is the common ethos of technology. In this case, we're talking about EV batteries as the in-coming tech milieu that may end up being the biggest technological offering of this century. The old? Gas guzzling, CO2 spewing internal combusion engines. Right now, we're choking our planet to death with climate gasses and EV could be the tech required to cause the transformation that ultimately helps the earth and prolongs our survival as a species.
InoBat Auto and Ideanomics (Nasdaq:IDEX) are expanding their existing strategic partnership, forged in January of this year, to the development, production and distribution of battery packs for the US market.
What InoBat does is allow for the rapid designing, engineering and creation of EV battery solutions that are actually better, in terms of industry standards and customer needs, than competitors in the industry. The company's NMC 622 pouch cell charged 25 per cent faster from 5-80 per cent capacity, 20 per cent extra cycle life, 6 per cent higher capacity, and 28 per cent better capacity retention in cold weather conditions like
InoBat Auto's research and design capability and model enables the rapid designing engineering and creation of EV battery solutions at -20°C (-4°F) than the benchmark pouch cells from a globally present East Asian battery manufacturing competitor. These battery solutions will give Ideanomics' vehicle and charging station a significant advantage in terms of meeting their fleet operations' growing needs for mobility and infrastructure.
"This partnership demonstrates our continuing effort to make EV the natural mobility successor. It has been our mission to expedite the innovations needed to accelerate EV adoption. Our partnership with InoBat will secure future battery supply and create a force multiplier for technologies across our operating companies. This is another reflection of our commitment to boost clean technology job opportunities in the U.S," according to Alf Poor, CEO at Ideanomics.
Ideanomics has one goal—facilitate the commercial adoption of electric vehicles. It's involved in producing and manufacturing vehicles and ancillaries, like charging technology, design, implementation, and financial services. The goal is no less than the transformation of the way we think about driving.
"At InoBat, we provide innovation across the entire value chain due to our "cradle to cradle" approach. Ideanomics has a similar entrepreneurial mindset to our own in terms of aiming to electrify various mobility segments and is looking to reinvent the market with innovative financing and energy solutions to drive EV adoption. This announcement is a testament to our new and thriving relationship as well as our core commitment to sustainability. Our presence in Indiana will ensure we both reach our joint target of producing exceptional commercializing standard and tailor-made battery packs for the U.S. market," said Marian Boček, InoBat Auto CEO.
Comparatively, InoBat is a European-based battery manufacturer. It specializes up and down the research and development chain when it comes to electric vehicles. These include research and development, but also manufacturing, supply, recycling, and even so far as careful disposal of custom designed electric batteries to meet requirements of global mainstream and specialist manufacturers within the automotive, commercial vehicle, motorsport and aerospace sectors.
Tenet Fintech aims to help along China's environmental transformation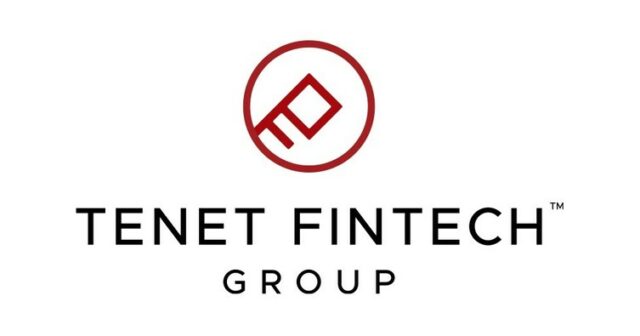 It's easy to blame cryptocurrency miners in China for the thick blanket of smog covering their city in the previous few years, and the blame isn't entirely misplaced. Once China banned Bitcoin mining, forcing miners out, the blanket of smog grew thinner because less coal was being burned.
But China is still burning coal for energy purposes and the blanket won't go away entirely without a swift and probably costly transformation on the basis of environmental change.
Tenet Fintech Group's (CSE.PKK) latest strategic co-operation agreement with China's Shanghai Electric Power Company (SEPC), specifically to help the country with its policy to achieve peak emissions by 2030 and carbon neutrality by 2060.
"When it comes to the renewable energy sector, competition must be put aside for the greater good of achieving our national objectives. We are excited about this partnership with Tenet and we look forward to potentially working with other energy and technology companies to continue to move the country's renewable energy commitment forward and possibly explore opportunities beyond China," said Jinbo Li, SEPC's general chief engineer.
At its core, Tenet Fintech Group is the parent company to a group of financial technology and artificial intelligence companies. Beyond that it's far more. Tenet's subsidiaries provide analytics and AI-services to companies and financial institutions through a series of business hubs which when put together for a self-contained global ecosystem where said previously named services are used to facilitate opportunities and business to business transactions between its members.
China set its intention in 2020 to be carbon neutral by 2060, and then adopted policies and allocated resources to promote and develop clean energy projects throughout the country. SEPC is state-owned and expected to play a big role in that transformation. SEPC and other companies have been investing heavily in technology and forging partnerships with clean energy solution providers like Tenet to helo this agenda come to fruition.
The specifics of the deal between SEPC and Tenet include preparation, presentation and promotion of a nationwide solar power project, which will be financed, managed and operated by SEPC.
Biomark Diagnostics pulls in a new cancer fighter patent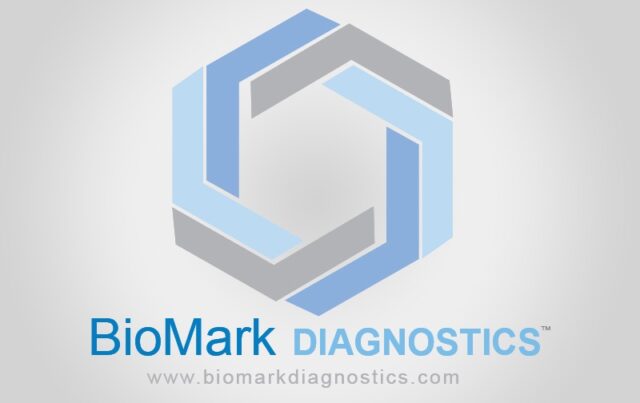 Biomark Diagnostics (CSE.BUX) has successfully acquire a novel patent in Japan. This strengthens the company's global intellectual property portfolio and provides coverage of its blood-based technology for early lung cancer detection and screening.
The Japanese patent office is the first to issue the patent on the company's biomarker panel, which joins Biomark's portfolio of similar patents pending in Canada, China, Europe and the United States.
"The intellectual property (IP) portfolio of the company now includes seven distinct families of patents offering worldwide protection on early lung cancer detection and SSAT1 use for response to treatment in lung and brain cancers. Biomark's IP represents a significant asset providing early and cost-effective lung cancer management via simple and accessible blood test, which will result in significant cost savings downstream, avoiding expensive treatment, hospital admissions and ultimately saving lives," said chief executive officer Rashid Bux.
Biomark is an oncology-focused cancer fighting company offering liquid biopsy diagnostic technologies. The company's tech uses machine learning algorithms to bring new cancer diagnostics to market and improve cancer prognosis by giving physicians the ability to find carcinomas in the presymptomatic stages. The tech also extends to measuring response to treatment and potentially could help with serial monitoring of cancer survivors. At present, the company's focus involves commercialization of its liquid biopsy test to help with early detection of lung cancer, but it has plans to expand out to other difficult to find and treat cancers like brain cancer, pancreatic cancer and ovarian cancer.
Beyond its portfolio for early lung cancer detection, Biomark also acquired a certificate of registration for trademark use in Canada under Ref. No. 021131-0028. The trademark will be used in Canada, and the company is planning to introduce its lung cancer screen assay for commercialization next year.
"Biomark's portfolio of patents are testament of the robustness of its scientific and technology team that has, over the years, channelled targeted resources to ensure that we lead in the development of robust metabolites that can revolutionize early detection and diagnosis of lung cancer and other hard-to-detect cancers."